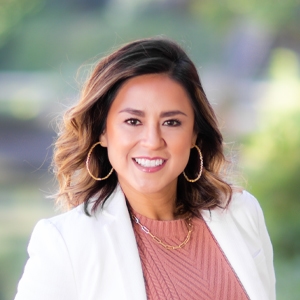 Janel earned a Bachelor of Business Administration degree with a Minor in Marketing from Our Lady of the Lake University in San Antonio, Texas, in 2003.  She further pursued her education and completed her Master of Science in Human Resource Development from Texas A&M University in College Station, Texas, in 2019.
A San Antonio native, Janel has grown deep roots personally and professionally. From the humble beginnings of establishing and successfully operating her own small business, TriQuest, since 2009, she continues to create a vast network within the community. Janel is currently the CEO of TriQuest and serves as the President of Talent and Solutions, in which she makes all business and company decisions. 
Janel felt there was an opportunity to provide fundamental recruiting services with a modern twist in an industry that has been around since the 1940s.
"I felt the staffing industry needed a fresh approach, and I became dedicated to building a business built on values and customer service. We want people to see the value in what we offer, and I can't think of a more precious, rewarding industry than finding people for an organization and helping people with their careers."
Janel believes that all team members contribute to the organization's advancement. Her ideology is that success is not measured monetarily, but her employees' enthusiasm and satisfaction, candidates, and clients exude. She highly values her employees' well-being, and morale and the outcome of that belief resulted in TriQuest being awarded one of the Best Places to Work in 2020.
As San Antonio is her home, Janel feels a deep connection to the community and works for near and dear causes to her heart. Janel proudly sits on the Board for The South Texas Blood and Tissue Center (STBTC), where she advocates the importance of saving lives by donating blood and plasma. She serves as a mentor to others through an organization called iEmpower. iEmpower's mission is to "inspire every woman to BE empowered and engaged, and to foster a culture of community." Janel is a new member of the IT Advisory Board at the Alamo Community College District (ACCD). She contributes to the decisions that will mold and develop a new generation of technology professionals. Janel loves serving her community and continues to be a leader in her city.